In today's world with improved medical and technological advances life span of humans has dramatically increased for over 65 years. How ever the last two decades of the life for most humans is spent with no energy and multiple illnesses. Especially for women, as they have less muscular and physical energy than Men, require following certain exercise and fitness regimes in order to live healthy and happy. As the old proverb states "Health is Wealth", we have written few exercising tips and fitness tips for women over 40 years, continue reading to know the tips.
Use a training program to keep the weight in check. Start regular walking mornings and evenings every day.
Increase your heart rate when walking and exercising, this helps in burning bad fat. Increase the protein intake, this helps in increasing the muscle mass.
Stay active when you are awake, being active can make people look younger and healthier. Start doing lunges and squats, healthy fit legs give better cognitive response.
Muscle mass decreases for women after 30's, and that increases after the menopause ends. Keep in check the muscle mass in the body. Start stretching out your body, this helps in being flexible and active.
Start intense workout few minutes for every day, this helps keeping the body fats and glucose levels in check. Stop afternoon naps, even if it's habit for most people in mid ages, it should be stopped.
Doing all the above exercises will help build the muscle mass and increase the bone density. It also decreases the body fat and lessens the risk of chronic disease. Regular exercise also increases the mental health, which is very important for mid-aged women. That's the time when people start getting into depressions and mental imbalances.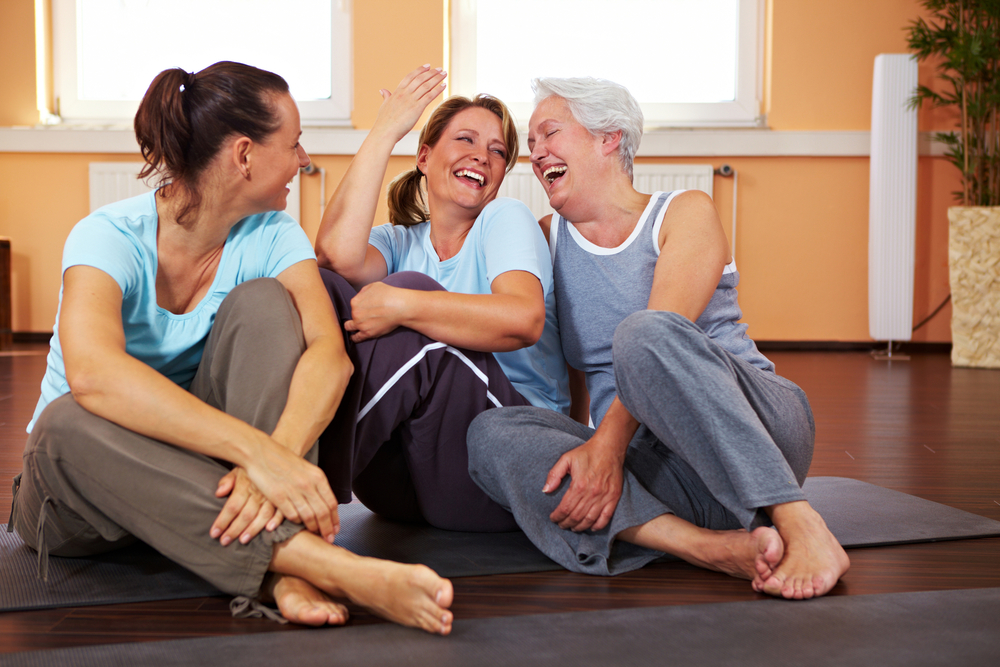 Healthy eating habit is the core part of all these exercises, without healthy food there is no use even if you exercise a lot every day. Intake of good amount of proteins, minerals and vitamins is vital for the healthy growth of humans. Avoid junk, oil and masala foods. Consult your physician regularly and ask for advices and extra routines in your daily life. Lastly drink plenty of water, we are all made up of 70% water, and that's the life supporting substance that keeps us and the planet alive and healthy.
These are few of practices that will keep you healthy, active and look younger despite being above 40 years.